---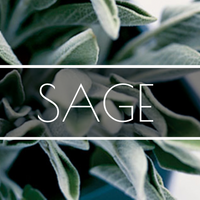 Sage- Saliva officinalis
Origin - Saint George, Utah
Topography- Low Desert, Mountainous
Elevation- 2,860ft
Flowering Season- Spring
Method- Steam distillation of stems and leaves
Distillation Date - 12/4/20
Aroma- bright, green, fresh, herbaceous
Aromatherapy Uses- It is said that Sage, "The Master Herb" stimulates and clarifies the mind. It is balancing, uplifting and soothing. It has a strengthening effect the senses and promotes a sense of attentiveness.
Skincare- Eliminates toxins. Gives relief to minor abrasions. Diminishes blemishes. Addresses swelling. Soothes dryness and irritation. Is moisturizing and conditioning. Eases muscular and joint pain. Balances pH. Beneficial for all skin types. 
Shelf Life- Very Stable- 24 months with proper care. Refrigeration is recommended. If refrigeration is not an option, store in a cool, dark place and use within 3 months.